Our expertise
Wood & Corian®
High quality joinery
IIMAGE is a two facets company: first, its undeniable expertise in the field of cabinetmaking and an exclusive know-how to bring wood into bathrooms. Secondly, its remarkable finesse on the work of Corian®, a versatile and adaptable material. These two fields have in common passion, traditional skills, aesthetic taste, commitment to produce beautiful object, customer oriented sens. And especially innovation!
IMAGE contributes every day to support the French architectural heritage
Labeled Living Heritage Company, IMAGE is also a member of the Comité Bellecour & infiniment luxe, two great showcases for French luxury goods and a flagship for Rhone-Alpes top-of-the-range craft business.
The company IMAGE started a quality control procedure in 2002: QUALIPEM, according to ISO 9001. Then it has constantly improved its objectives of internal rigor in order to best meet customers' expectations in terms of quality and service. Each project is confirmed by a technical plan to be validated, production is checked at each step and internal measures are taken regularly to avoid nonconformities.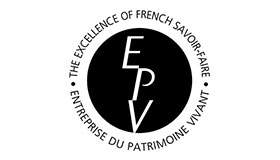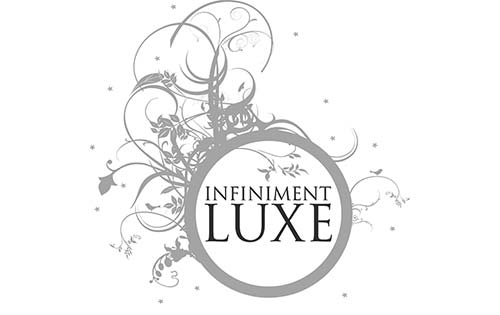 Corian®,
an exceptional material
We are a member of the Quality Network of Dupont de Nemours, creator of Corian®. Belonging to this network ensures you a high finishing level. Indeed, it aims to ensure the highest quality manufacturing, sales and technical services. It is backed by a 10-year product and installation warranty. IMAGE is also one of the French leaders for the transformation of Solid Surface (mineral resin), we design and manufacture furniture, object and external cladding in Corian®. We control our production from measurement to installation. Expertise and quality of execution positions IMAGE on high-quality and luxury projects, where excellence is required.
In order to be shaped, the Corian® is heated to 180 degrees. At this time, it is possible to give it a shape thanks to molds or wooden bases. With our 5 axis digital control, we design our own molds and model complex parts. Some of our designs are meticulous and can be composed of different pieces glued together depending on the complexity of the object to be built. The demarcations are invisible to an amateur's eye, so the finished piece will seem to be a single piece.
More surprising but still as innovative, is that the process for printing on Corian® is becoming more widely adopted. The company has worked on a display for a museum and this involves adding images and texts on Corian® thanks to a printer combined with an oven which bakes the ink during the printing process, sealing it on the material.
Wood,


Also in damp rooms!

Woodworking original's company activity is just like IMAGE's know-how: unique and aesthetic. Unique thanks to an exclusive patent that enables wood to be made water and air resistant. The company specialty lies in a transparent and anti-UV resin application on bathroom parts that are not usually made of wood. Available for basins and bathtubs, solid wood cabinetmaking is part of the top of the range sanitary market. An experience of nearly 30 years ensures these products an undeniable quality and durability.
The sealing
Sealing is obtained by particular epoxy resins impregnations that stabilize the wood. The finish has several layers of resins and varnishes applied manually between each careful sanding. Basins and bathtubs are controlled at each manufacture's step.
The reliability of wooden creations over time was tested in 1988, in a Japanese company laboratory on 3 points:
Water resistance
Heat resistance of water
Scratch resistance
These tests have all been extremely satisfactory in the conditions of usual use of a bathroom.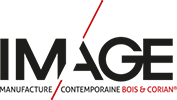 "The essence of a project is the perfect harmony between the aesthetic, the useful and the just "
Frank Lloyd Wright
You have a project, an idea, a question: