Manufacture Corian®
Expertise & innovation
Corian®,
An innovative, multifaceted material
A solid compact material made up of 1/3 acrylic resin and 2/3 natural minerals (aluminium trihydrate), Corian® was developed in the 1970s in the United States by DuPont de Nemours™.
Certified Corian® fitter receive 12 mm thick sheets and moulded elements (tanks or basins). The sheets are then cut and machined. The joins made using adhesives of the same nature become invisible after sanding.
Since 1991, when DuPont™ entrusted IMAGE with Corian® fitting and manufacturing prototypes, the company has researched and developed multiple uses for Corian®.
What to do with Corian® ?
If you can imagine, you can create it with Corian®.
Whatever your projects, Corian® is the ideal material. Indeed, it has many assets and allows to give free rein to his imagination
It adapts to all environments and is resistant to the passage of time.
We can find it in the kitchen, bathroom, offices, hospital environments and even in external cladding.
Thanks to its malleability and ease of processing, Corian® can be declined to infinity. Corian® pieces can be glued together to create an appearance without apparent seams, offering unlimited possibilities, just as you wish!
Used for decorative purposes, Corian® can be dug, painted, etched, backlit, and even printed.
Discover all our achievements in Corian®
The strengths of Corian®
Resistant
It is a remarkably durable and easy-going material. It is suitable for everyday use. It resists most shocks, nicks and cuts that arrive in places of heavy traffic.
Hygienic
Corian® is non-porous. It is resistant in all its thickness and can be made with invisible seals, making its surface very healthy. This does not allow the development of bacteria and molds.
Repairable
Corian® surfaces can be renovated: they easily find the new condition. Accidental damage can be repaired on site without the need to replace all the material used.
Invisible seals
Corian®parts can be bonded together to create an appearance without visible seals, providing unlimited creative possibilities.
Thermoformable
Corian® can be thermoformed in wood or metal molds at controlled temperatures to create 2D or 3D parts.
Rich in color pallet
UA hundred colours have been developed, ranging from plain to mottled with different grains. That's why Corian® is perfect for all contemporary and old environments. It can also be used for inlays, mosaics or in combination with other materials such as wood for example. See all Corian® colors
How to maintain it?
The surfaces are cleaned mainly with household products running in cream such as CIF while always making a circular movement.
You can also download the Corian® Service Guide.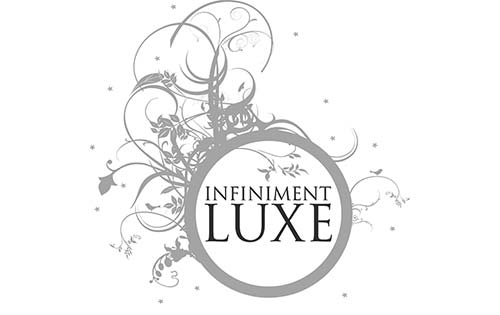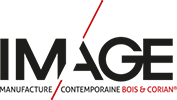 "The essence of a project is the perfect harmony between the aesthetic, the useful and the just "
Frank Lloyd Wright
You have a project, an idea, a question: