Heritage 1983
Washbasin collection
The birth of the HERITAGE 1983 brand rests on very solid foundations
Two collections designed by a manufacture contemporary, labeled Living Heritage Company by the state. It represents French excellence through its solid wood and Corian® achievements, especially in the world of baths and sanitary.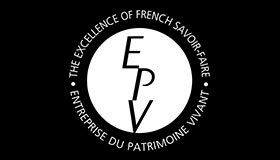 Escapade collection
The woods are chosen for their aging potential and the color they will take on and according to their exposure in the light.
After long treatments, imprinted with our know-how, the piece is made completely water and air resistant.
Matières collection
Like works of art, our 100% wood or hybrid products combine with other materials. 
Lacquer, precious veneer, wild leather or ceramic, technology and naturalness come together.
RING / CAPSULE
CRIN382-X / CCAP520-X